News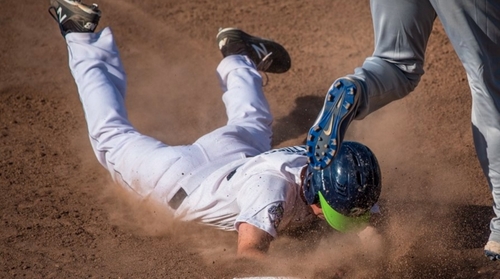 Worcester, MA — After dominating most of the game, the Bravehearts couldn't hold on for a win against the Bristol Blues who stormed back in the ninth inning to steal one on the road. The loss snaps the Bravehearts' three game winning streak, falling to 5-3 on the year. The loss marks the end of the team's hot streak from the batter's box as well, as some of the team's best hitters struggled at the plate.
After stumbling through his first two innings, Santa Fe College's Anthony Auletta settled down nicely for the team. He pitched three straight scoreless innings and struck out three batters. Auletta earned a no decision for his efforts as Cody Lawyerson took the loss. Lawyerson started his relief appearance perfectly, striking out two batters in the eighth inning to get the Bravehearts out of a bases loaded jam. Things took a turn when Lawyerson made his way back on the mound for the ninth and allowed a two-run home run to Mitch Williams (Fairfield University), who knocked one over the right field fence after being down to his final strike. The dramatic home run gave the Blues a 6-5 lead, which they never relinquished.
Marist College's Greg Kocinski was a bright spot for the Bravehearts. The power-hitting first basemen launched a three-run bomb to right center field that put the Bravehearts in control of the game early on. He finished the day going 2-for-4 at the plate with 3 RBI's.
"I think that's just unlucky," said Kocinski about the loss. "We'll bounce back tomorrow no problem. We've been on a tear scoring a lot of runs. Pitching has been great. I'm not worried at all."
The Bravehearts hope to bounce back tomorrow night against the North Shore Navigators who are looking for their first win of the season after an 0-7 start. The Bravehearts cruised to a 9-3 victory in their last meeting with the Navigators. First pitch is at 7:05 PM