Pen Pal Club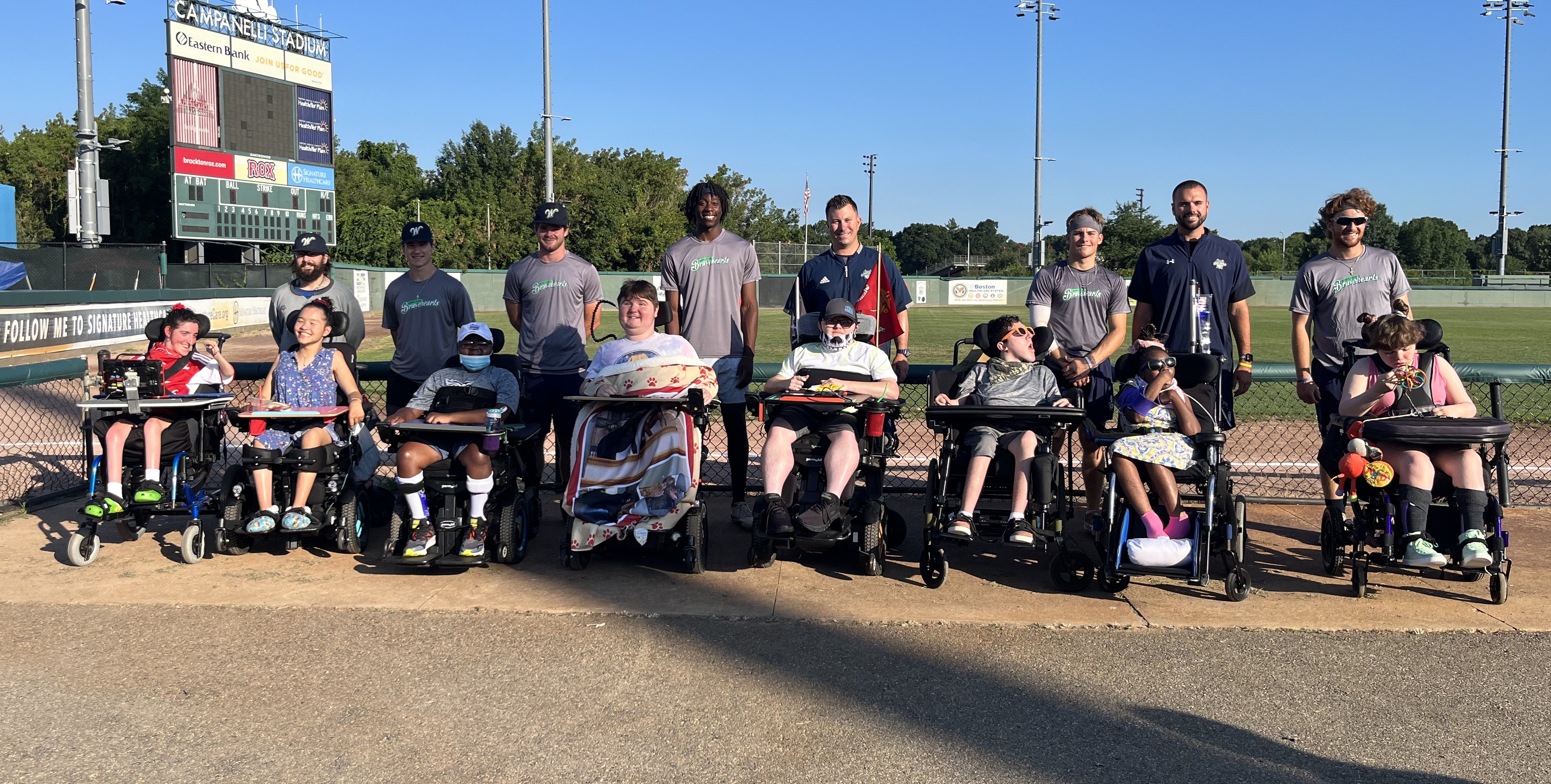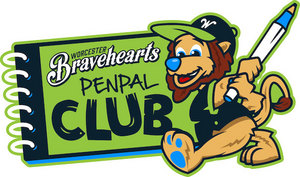 Put down the phone and pick up a pen because the Worcester Bravehearts and Jake the Lion are heading to schools and senior centers all over Central MA to launch the Pen Pal Club! This special club pairs up senior citizens with middle school students (grades 4 thru 8) who write letters to each other in old-fashioned journals each month before finally meeting at a Bravehearts game. Here's how it works:
The Bravehearts visit your senior center or school to launch the program.
We provide the journals, topics, and we match you with your pen pal.
We'll pick up the journals each month and shuttle them to your pen pal so that he or she can write a letter back to you. When they're finished writing, we'll bring them right back to you.
In June, your classroom or senior center gets a free trip to Hanover Insurance Park at Fitton Field complete with a game ticket and lunch so that you can finally meet your pen pal! The only thing you provide is the transportation.
In 2021, the Bravehearts players themselves partcipated in this program, writing letters to members of Open Sky Community Services. The pen-pals then met before a home game and exchanged gifts to one-another. Although the 2021 season has ended, many players still keep in touch with their pen pals from the Summer! If you would like to learn more about their 2021 experiences, click here.