News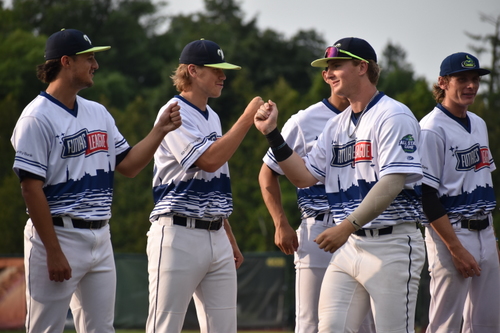 Worcester, MA - Nine Worcester Bravehearts were on the roster for the 2023 Futures Collegiate Baseball League All-Star game held at Centennial Field in Burlington, Vermont, the home of the Vermont Lake Monsters. The players represented two teams, Lake and Mountain, with all but Vincent Eramo (Fitchburg State) on team Lake.
Worcester players collectively batted twelve times throughout the game, striking out three times.
Bravehearts pitcher Dylan Vigue (Michigan) took the mound for team Lake in the fifth. He faced three batters and struck out two, while in the process letting up neither a hit nor a run in one inning pitched.
Team Mountain won the game, scoring 3-1 to against Lake.
The 'Hearts will be back at Fitton Field on Thursday in a doubleheader against the Nashua Silver Knights. First pitch is scheduled for 10:30 a.m.