News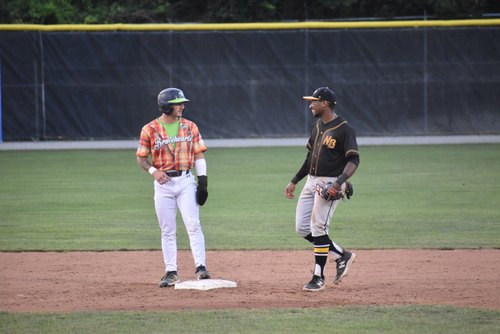 Worcester, MA - The Worcester Bravehearts defeated the New Britain Bees 3-1 in a Tuesday evening showing at Fitton Field. The win puts Worcester at 19-9 and within two games of the first place Vermont Lake Monsters (21-8).
Sharon-Native Max Leblanc (UMass Amherst) dominated for Worcester, earning Player of the Game honors. The righty went five innings, allowing only two hits and striking out nine. Former St. John's High star and Grafton-Native Tyler Nielsen (UMaine) followed, striking out six in three innings while allowing one run. Sam Gray (Umass Boston) shut the door, earning the save with a scoreless ninth.
The Bravehearts broke the scoreless game in the sixth inning when Marc Willi (Michigan) doubled to bring home Tyler Bastunuas (Drury) and Jack Thorbahn (Northeastern). Thorbahn would score again in the eighth on a Dan Bucciero (Fordham) single.
Worcester will play a double-header at home tomorrow against the Brockton Rox. Game one will be a continuation of a suspended game from May 30th. The teams will start in the 4th inning with the Bravehearts leading 7-2. Game two will begin at approximately 6:30 pm.
The team will then hit the road on Thursday before returning home on Friday and Saturday. Both games will start at 6:30 pm.