News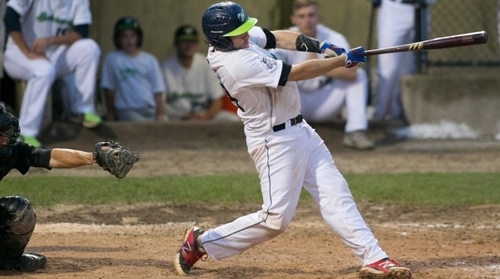 Worcester, MA- With less than two weeks left in the regular season, Worcester needs every win they can get as they continue to fight for a playoff spot. For the second straight home game, the Bravehearts were able to walk off in the ninth inning. This time, with a 4-3 victory over the Pittsfield Suns.
As they have done many times in the past, Worcester was able to score in the first inning. Kevin Doody was hit by a pitch and proceeded to steal second. With two outs, Pat Demarco was able to bring home Doody to give Worcester a 1-0 lead.
Billy Devito started for Worcester, and gave the team 5 solid Innings. His final line was 5 IP, 2 R, 4 H and 6 strikeouts.
Cody Laweryson came in for relief and continued his dominance. The righty went 4 innings with his only blemish being a solo home run to Ryan Arena in the eight inning. Laweryson struck out 10 in his outing.
Worcester found themselves down 3-1 in the ninth inning and on the verge of losing their second straight game. Brett Coffel, who was the hero of Worcester's last walk-off, started the inning with a walk. Dante Ricciardi followed with a base hit which advanced Coffel to third. John Mazza hit a sacrifice fly to center field which scored Coffel and advanced Ricciardi to third base. Mariano Ricciardi was next up, who hit a ground ball to the third baseman Brett Morrison. Morrison overthrew first base, allowing Mariano Ricciardi to reach and Dante Ricciardi to score. After a walk to Rafael Bournigal and a single by Kevin Doody, the bases were loaded for Pat Demarco. Demarco beat out a ground ball to the third baseman to give the 'Hearts a 4-3 victory.
"These guys have welcomed me in, and I've had such a great time here. We have the heart to push until the very end," Demarco responded after being asked about the team's effect on him.
Worcester looks to continue their great play tomorrow against the Seacoast Mavericks. First pitch will be at 7:05 pm at Hanover Insurance Park.
With the win, Worcester is now 21-23 and is still in the fifth playoff spot.