News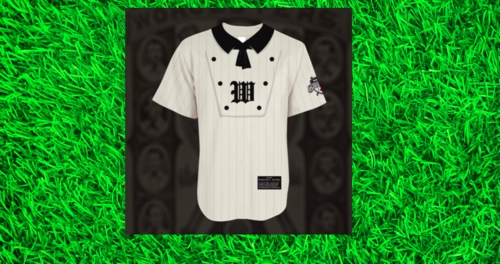 The first perfect game ever pitched in Major League Baseball happened in Worcester, MA on June 12, 1880 at the Worcester Agricultural Fairgrounds which is now part of the Becker College campus. The heroic pitcher was 23 year old, J. Lee Richmond. Richmond played for the Worcester Worcesters and the match was against the Cleveland Blues. 139 years later, on June 12, 2019, the Worcester Bravehearts commemorate the anniversary of this enormous feat in a couple interesting ways against none other than the Bristol Blues as part of the Bravehearts' game on Weds., June 12, starting at 6:30pm.


First, Bravehearts players will don throwback Worcester Worcesters jerseys which will be auctioned off at the end of the game. You may bid on the player jerseys through this site until bids close during the game.


Second, if the Worcester Bravehearts throw a perfect game on 6/12/19, then one lucky fan will win $50,000 cash. Short of a perfect game, but if the Bravehearts throw a no-hitter, then one lucky fan will win $25,000 cash. Finally, short of a perfect game or a no-hitter, if the Bravehearts win a shut out game against the Blues, then one lucky fan will win $10,000 cash. Contest participants must be at least 18 years of age, must register at the Fan Assistance booth, and be present at the game to win. One entry per person. Bravehearts employees are not eligible to participate.

Special guests include the Worcester Historical Museum with a life-sized cutout of J. Lee Richmond, Nancy Crimmin, President of Becker College & site of the first perfect game, and Brady Fenner, Tris Speaker LL pitcher who recently tossed a perfect game while striking out 18 batters.

Worried you'll miss the Boston Bruins? Nah, it'll be on our projection screen and if we toss a perfect game it'll be over by the time the Bruins start anyway.

To purchase game tickets to the 6/12 match between the 2019 version of the Worcester team against the Blues, please click here.

To bid on these fabulous throwback jerseys, click here.


See you at the ballpark. It should be a Perfect Night!