News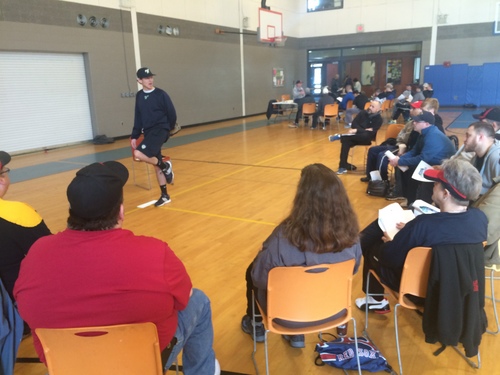 The Worcester Bravehearts have teamed up with the Boys & Girls Club of Worcester to offer a free Coaches Clinic for adults on Sunday, March 25th from 9 AM - 12 PM. The event will take place inside the gymnasium of the Boys & Girls Club at 65 Tainter Street in Worcester. The clinic is structured for youth baseball and softball coaches to learn the proper techniques for coaching kids in their spring leagues.
Featured speakers include Bravehearts' Pitching Coach Casey Cummins, Bravehearts' Director of Baseball Operations Kevin Hartigan, Atlanta Braves Associate Director of New England Scouting Tim Cummins, and former Oakland Athletics Minor League player Jeff Bercume.
Attendees will take part in four separate sessions led by each of the speakers and will rotate to different stations within the gymnasium. Youth baseball and softball coaches can expect to learn how to run a practice while setting up specific drills for pitching, hitting, fielding and catching. An informational packet will be included so that each attendee can follow along and take notes as well. We will post that packet on this page so that it is available to download after the clinic is over.
The clinic is completely free, but we strongly encourage attendees to make a donation of $20 to the Boys & Girls Club of Worcester to help support their after-school and summer activity programs for youths in the city of Worcester. To learn more about the Boys & Girls Club, click here.
Please RSVP for the Coaches Clinic so that we can ensure that there are enough packets for all attendees. You can RSVP by emailing us at [email protected].