News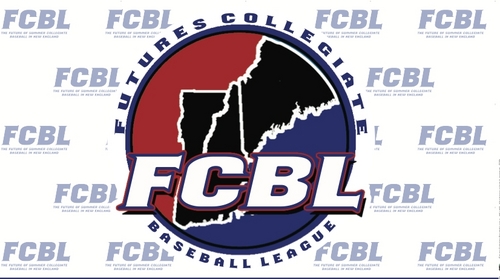 With a 3-1 win at Pittsfield on the final day of the regular season, the Worcester Bravehearts have qualified for the FCBL Playoffs as the #6 seed. Here is the look at the playoff seedings:
#1 - Brockton Rox (first round bye)
#2 - Bristol Blues (first round bye)
#3 - Wachusett Dirt Dawgs
#4 - Pittsfield Suns
#5 - Nashua Silver Knights
#6 - Worcester Bravehearts
Tuesday, August 8 at 6:30 PM
The Bravehearts travel to Doyle Field in Leominster to take on the Wachusett Dirt Dawgs in a single-elimination game. The address is 100 Priest St and you can
click here for the map.
Tickets for the game are $4.50 for adults, $4 for seniors, and kids get a free ticket with the purchase of an adult ticket. Seating is limited, so you may want to bring your own folding chair. Take the trip and help cheer on the Bravehearts!
If the Bravehearts win, they would host Game 1 of a semifinal series against the Brockton Rox at Hanover Insurance Park on Wednesday night, August 9 at 7:05 PM.
Wednesday, August 9 at 7:05 PM
Wednesday night will feature Game 1 of the best-of-three series against the Brockton Rox at Hanover Insurance Park. Season ticket holders can use the last ticket in their books labeled "Playoff Game A" for admission to this game since all season ticket holder seats are still reserved for the first game. Special ticket prices of $5 will be offered to all fans.
Purchase online in advance here
. Note that online ticketing shuts off three hours before the game, so that will only be available until 4:00 PM.
Thursday, August 10 at 7:00 PM
The Bravehearts will travel to Brockton's Campanelli Stadium for Game 2 of the Semifinal Series. Campanelli Stadium is located at 1 Feinberg Way in Brockton. All tickets are $8. A Fan Bus will leave Hanover Insurance Park at 5:15 PM and costs $30. To take the Bravehearts Fan Bus, please call the Bravehearts' office at 508-438-3773.
To purchase tickets on your own, click here.
Friday, August 11 at 7:05 PM
It's the final chance to see the Bravehearts at home in 2017 when the team opens up the Futures League Championship Series with Game 1 against the defending champion Nashua Silver Knights. All tickets are $5 and are available by calling the Bravehearts box office at 508-438-3773 or by
visiting our website here
and clicking on "2017 Futures League Championship - Game 1." Note that internet sales will shut off 3 hours before the game begins.
Saturday, August 12 at 7:00 PM
The Bravehearts travel north to Nashua to face the Silver Knights in Game 2 of the FCBL Championship at Holman Stadium, located at 67 Amherst St. in Nashua. Tickets are free for kids and $5 for anyone over the age of 12.
Buy tickets by clicking here.
A fan bus will likely be available based on interest and would be leaving Hanover Insurance Park at Fitton Field at 5:30. More info forthcoming.