News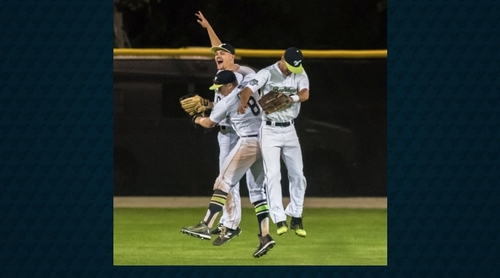 Worcester, MA -- On a crisp June evening, the Bravehearts began the night celebrating the 129th anniversary of the famous poem "Casey At The Bat," which was written in Worcester. By the end of the night, Trevor Jensen became a living version of "Mighty Casey," giving the team a 4-3 win over the Wachusett Dirt Dawgs with a walk off single in the bottom of the ninth with two outs.
For the most part, the game was far from poetic for the Bravehearts. The team was no-hit through five innings by Edward Baram, a hard throwing right-hander from Adelphi University. Baram dazzled on the mound for the Dirt Dawgs, striking out seven batters through six innings of work, allowing only two hits. The Bravehearts were also hampered by an uncharacteristic amount of errors, which led to the Dirt Dawgs early lead.
Things began to change for the Bravehearts during the sixth inning. Second baseman Mariano Ricciardi, who made his debut with the team, got on base with a walk and the rally began soon after. A series of errors and wild pitches cost the Dirt Dawgs two runs, bringing the Bravehearts within striking distance.
Heading into the bottom of the ninth with two outs and the score tied at three, Tulane's Trevor Jensen stepped to the plate, with shortstop Tom Walraven at first ready to run at the first sign of contact. After working the count, Jensen cracked a single into shallow right field just out of reach of the right fielder and second baseman. Walraven crossed home plate within seconds, giving the Bravehearts a 4-3 victory.
Bravehearts manager JP Pyne was proud of how his team played. "I was really happy with the way they kept competing," said Pyne. "I was happy with how our guys carried themselves in the dugout. There was a little bit of frustration, I think there always is when you're getting no-hit, but everyone was upbeat and everyone kept competing.
The Bravehearts look to keep their winning streak alive Sunday, June 4 against the Pittsfield Suns. This game marks the end of a three game homestand for the team, as they play the next two games on the road. First pitch is at 4:05 PM.