News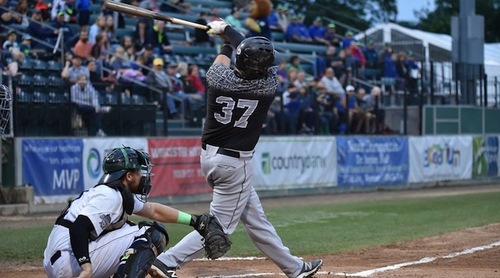 Worcester, MA- After winning four consecutive games, Worcester found themselves in the FCBL championship series for the fourth straight year. Unfortunately, Worcester came out on the losing end of the first game, falling 4-1 to the Silver Knights.
The Bravehearts scored in the first, but that was the only offense they managed to get. Dante Ricciardi singled to left field, scoring Kevin Doody. After Mariano Ricciardi was thrown out at home in the second inning, Worcester did not manage to get a runner past second base the rest of the night.
For Worcester, it was R.J. Hall who got the start. The junior out of Tufts pitched 5 solid innings, only giving up one run. His final line was 5 innings pitched, 1 run and 3 hits allowed.
"My curveball and slider were both working well tonight," said Hall. "We've dedicated our entire summer to this organization, so we are going to do everything it takes to win the next two games," Hall commented on the rest of the series.
Tyler Lonestar came into the game for Worcester in the sixth. With the game tied at 1, Lonestar allowed a two-run home run to Ryan Sullivan, giving Nashua a 3-1 lead. Sullivan is the same player who homered to tie the game at 8-8 with two outs in the 9th inning of Game 1 of the 2016 Futures League Championship Series at Nashua— a game that the Silver Knights ultimately won 9-8 in extra innings.
Nashua scored again in the ninth off of reliever Cody Laweryson after a Luke Tyree triple scored Thomas Joyce.
The Bravehearts will play in Nashua tomorrow night at 7:05 pm with their season on the line. A win would force a final game 3, while a loss will end Worcester's season. A fan bus will be leaving at 5:30 pm from Hanover Insurance Park. The cost will be $20.