News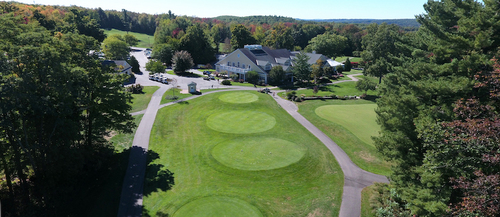 The first Futures League Golf Tournament will take place on Friday, October 9th at noon at Cyprian Keyes Golf Club in Boylston, MA. The day will celebrate ten FCBL seasons and will culminate with the induction of the first members into the newly-created Futures League Hall of Fame.
To Register for the Golf Tournament, Please Click Here
The golf tournament, which is set for a 1:00 PM shotgun start, will be set up as a 4-person scramble and will take place at the beautiful Cyprian Keyes Golf Club. Prizes will be awarded for the top team, and additional contests will be set up throughout the course during the outing.
Carved out of the New England countryside, Cyprian Keyes offers an 18-hole championship course. The beautiful colonial-style clubhouse offers first class amenities for golfers and guests in a relaxed, comfortable atmosphere. With some of the best golf and views in the Worcester area, the course and surrounding hills can be seen from the dining room and outdoor patios. Guests will also enjoy a casual, relaxing meal in the Spring Garden Ballroom after the tournament and before the Hall of Fame inductions.
Individual golfers are $125, foursomes are available for $500, tee sponsorships are available for $100 and flag sponsorships are available for $200 (sponsors get to keep the commemorative flag). All of these sponsorships can also be secured through the registration link above.
On May 22nd, Commissioner Joe Paolucci announced the creation of the Futures League Hall of Fame. It will exist to recognize and honor the Administrators, Players, Coaches, Teams and Contributors for their achievements and/or contributions to the FCBL since the league's inception in 2011. With social distancing rules in place, golfers will have the opportunity to greet some of the Hall-of-Famers on tee boxes throughout the round. The post-tournament banquet is currently not able to be hosted indoors due to limits on social gatherings, but a private & smaller function is expected to take place off premises.
Hall of Famers will be divided into the five aforementioned categories:

Players are eligible for induction five years after their final FCBL season. They should have won season-long awards, been a significant member of successful teams and/or gone on to a professional baseball career.

Coaches are eligible after their active coaching career in the FCBL is completed. They must have managed or coached for a minimum of two seasons in the league, have been a part of successful teams and be known to have greatly enhanced the players he/she coached.

Teams can be inducted for "great achievement" during at least one season.

Contributors and Administrators must have contributed significantly to the greater good of the FCBL, whether it be building or enhancing an FCBL franchise or the league as a whole. There is no waiting period for eligibility in these two categories.