News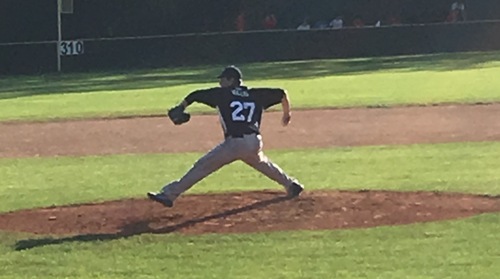 Pittsfield, MA — Worcester notched eleven runs in tonight's game, but Pittsfield fought and came back to score a total of twelve runs in their walk-off win Sunday. After scoring four runs in the bottom of the eighth to tie up the ball game, the Suns strung together some hits and walked off in the ninth to win 12-11.
It was a team effort on the mound, as Worcester threw five pitchers in Sunday's game. Jakob Barker started the game going two innings, allowing four hits, and three runs. Justin Willis came in and was excellent going 4 innings. He worked very quick and efficiently to only allow three hits, and two earned runs. Kendall Pomeroy and Matt Geoffrion pitched a combined 1 1/3 innings. Tyler Lonestar would end up being the losing pitcher after allowing one earned run, which was the winning run, in his one inning of work.
The offense got off to a great start, scoring four runs in the first inning. They tacked on two runs in the second, and another in the third. Worcester led for the entire game until the eighth when the game became tied. The Suns were scratching at the door the entire game scoring runs when needed, but things really worked out for them in the eighth when they strung together four singles to score four runs and tie up the game. Justin Cooke scored on Conor Moriarty's fielder's choice to give the Suns the win.
Trevor Johnson, Dante Ricciardi, Greg Kocinski, and John Friday each had two hits in Sunday's game. They all each added an RBI, with Dante Ricciardi adding two.
Relief pitcher Justin Willis spoke about the tough loss.
"Definitely really hard to take that one into the [All-Star] break, two straight losses," he said. "I think we are going to bounce back and go on a winning streak after the break" said the upcoming Freshman at Vanderbilt.
The Bravehearts have four days off with the upcoming All-Star break. They are back at home Friday night when they take on the Wachusett Dirt Dawgs at home. First pitch at 7:05.