News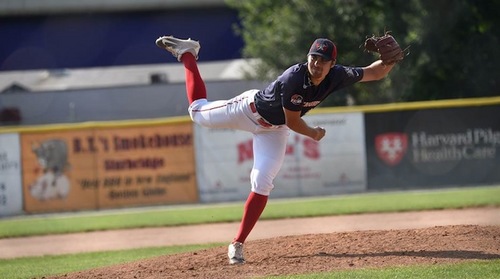 Leominster, MA— The Bravehearts managed just 3 hits off of Willie Krajnick and Sam Steeves, as they lost the nightcap of Thursday's doubleheader.
Wachusett combined for three home runs and their pitching staff shut down Worcester's lineup throughout the entire seven inning game.
The Dirt Dawgs jumped out to a lead in the second inning, when Jake Byrne blasted a two-run homer to left. Later in the inning, Joe Jumonville knocked in Ryan Lever with a ground ball to give Wachusett a 3-0 lead. The Dirt Dawgs would add to their lead with two more home runs, both off of Worcester reliever Grant Stone: a solo shot off the bat of Jack Gethings in the fourth and a two-run homer from Zack Tower in the fifth.
Tower hit a two-run RBI single in the seventh to give Wachusett 8 runs. Tower finished 2-3 with four RBI's on the night. The Bravehearts scored their only run of the game in the top of the seventh when Pat DeMarco hit an RBI single with the bases loaded.
Connor Lehmann picked up the loss for Worcester, giving up three runs in 3 and 2/3 innings pitched. Newly-signed reliever Grant Stone also allowed 3 runs for Worcester. Former-Braveheart Sam Steeves got the win for Wachusett. Steeves came in for Krajnick with one out in the fourth and he went 3 2/3 innings, allowing one run on just one hit.
When asked about the team's playoff push, Bravehearts manager J.P. Pyne said, "The out-of-town scoreboard doesn't matter right now…We have to worry about ourselves."
With the loss, the Bravehearts fall to 23-27, while the Dirt Dawgs improve to 28-22. Worcester's next game is Friday night at 6:45 in Nashua, against the Silver Knights.