News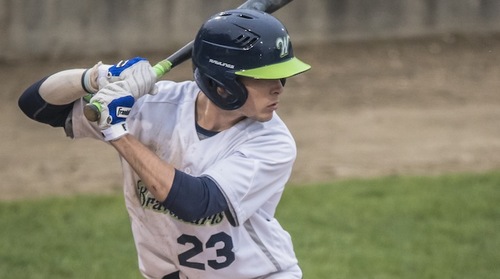 Nashua, NH — The Worcester Bravehearts were an offensive force in Friday's game against the Nashua Silver Knights. Worcester notched 21 hits and scored 12 runs to win the game 12-4 at Holman Stadium. The game was very high in energy with both teams fighting for a spot in the 2017 Futures League playoffs.
Billy Devito started for Worcester on the mound. Devito didn't have his best stuff, going two and one-third innings, allowing five hits, four runs, with no strikeouts. The offense helped keep Devito out of trouble, and so did Tyler Lonestar. Lonestar got the win in the game going five and two-thirds, only allowing three hits and no runs. Lonestar worked well for the second time this season in Nashua coming out of the bullpen. Worcester got on the board in the first inning when Kevin Doody singled and was then brought home on a RBI double from Greg Kocinski. The Bravehearts then jumped out to a 2-0 lead when Brian Goulard lined one into left field and the ball was misplayed by the Nashua outfielder.
The fourth inning was another huge one for Worcester. After batting around the order, the Bravehearts scored six runs in the inning. Brian Goulard, Pat DeMarco, and John Mazza had three doubles in a row, which brought home two of the six runs in the inning. Rafael Bournigal had his third single of the game in the inning and Doody his fourth of the game— each scoring a run. Brett Coffel then had a two-RBI single to score the last two of the six runs in the inning to make the game 12-4.
University of Maine sophomore Kevin Doody was the player of the game, going 5 for 6 with 5 singles and an RBI.
"The offense showed up today big time. I was up four times in four innings so it shows that everyone showed up to play tonight," said Doody. "We have to take it one game at a time, big games tomorrow, we have to focus on game 1 first," stated the outfielder when asked about the playoff push.
Worcester is home tomorrow against the Bristol Blues. It will be a double header beginning at 5:00 PM. The first game is a continuation of the July 12th game, with the game tied at 1 in the 3rd inning. The second game will be a 7-inning game. The Bravehearts then finish the season in Pittsfield to take on the Suns at 7.