News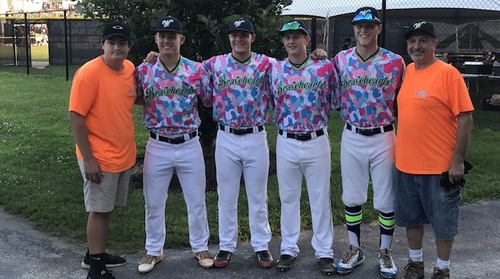 Worcester, MA- Coming into the double-header, Worcester had a chance to clinch a playoff berth with a split of the double header. Instead, Bristol took the first game 4-3 and the second 7-0.
In the first game, Kevin Stone took the mound for Worcester. Because it was a suspended game that was originally scheduled as the first game of a doubleheader on July 12th, it started in the third inning and the teams only played 7 innings. In his return to the Bravehearts, Stone pitched 3 shutout innings only giving up 3 hits.
Worcester took the lead in the bottom of the sixth after Brett Coffel doubled home Greg Kocinski. Pat Demarco then hit an RBI single to make it 3-1 Worcester.
Frank Moscatiello came in for the save in the seventh for Worcester. The righty suffered his first blown save of the season, giving up 3 runs on 4 hits. Moscatiello was one strike away from a perfect 1-2-3 inning before allowing the next 4 batters to reach.
Worcester threatened in the bottom of the inning and managed to load the bases with one out. Dante Ricciardi struck out to bring up Brian Goulard with a chance to win. Goulard grounded out to second to end the game.
Sean Mellen started the second game of the double headed for Worcester. Mellen gave up 2 runs in 3 innings pitched with 8 strikeouts. Cody Laweryson came in for relief, giving up 4 runs in 2 1/3 innings pitched. Worcester ended up with 7 errors through their 7 innings of play, which was a big reason for the runs scored.
Greg Kocinski seemed to be the lone bright spot in the Bravehearts lineup. He went 2-3 in the second game.
For Bristol, Tucker Lord went 5 scoreless innings only allowing 5 hits. Bristol scored twice in the third, 4 in the sixth and one more in the 7th.
Worcester plays the Pittsfield Suns tomorrow on the road. First pitch will be at 7:05 pm. If Worcester manages to win and the Nashua Silver Knights lose both games of the double header, Worcester will jump into the fifth spot in the playoffs. Playoffs will start Monday, August the 7th.